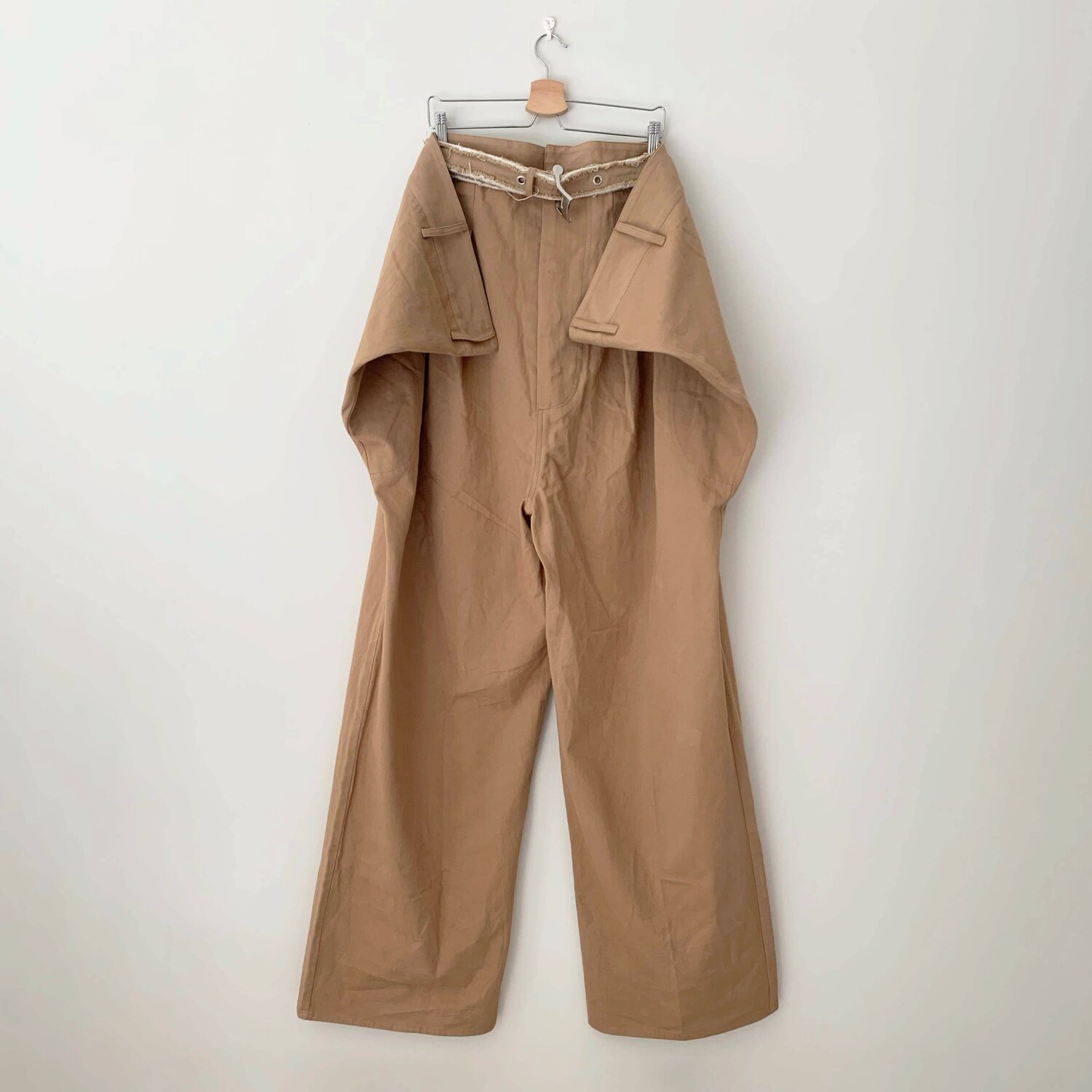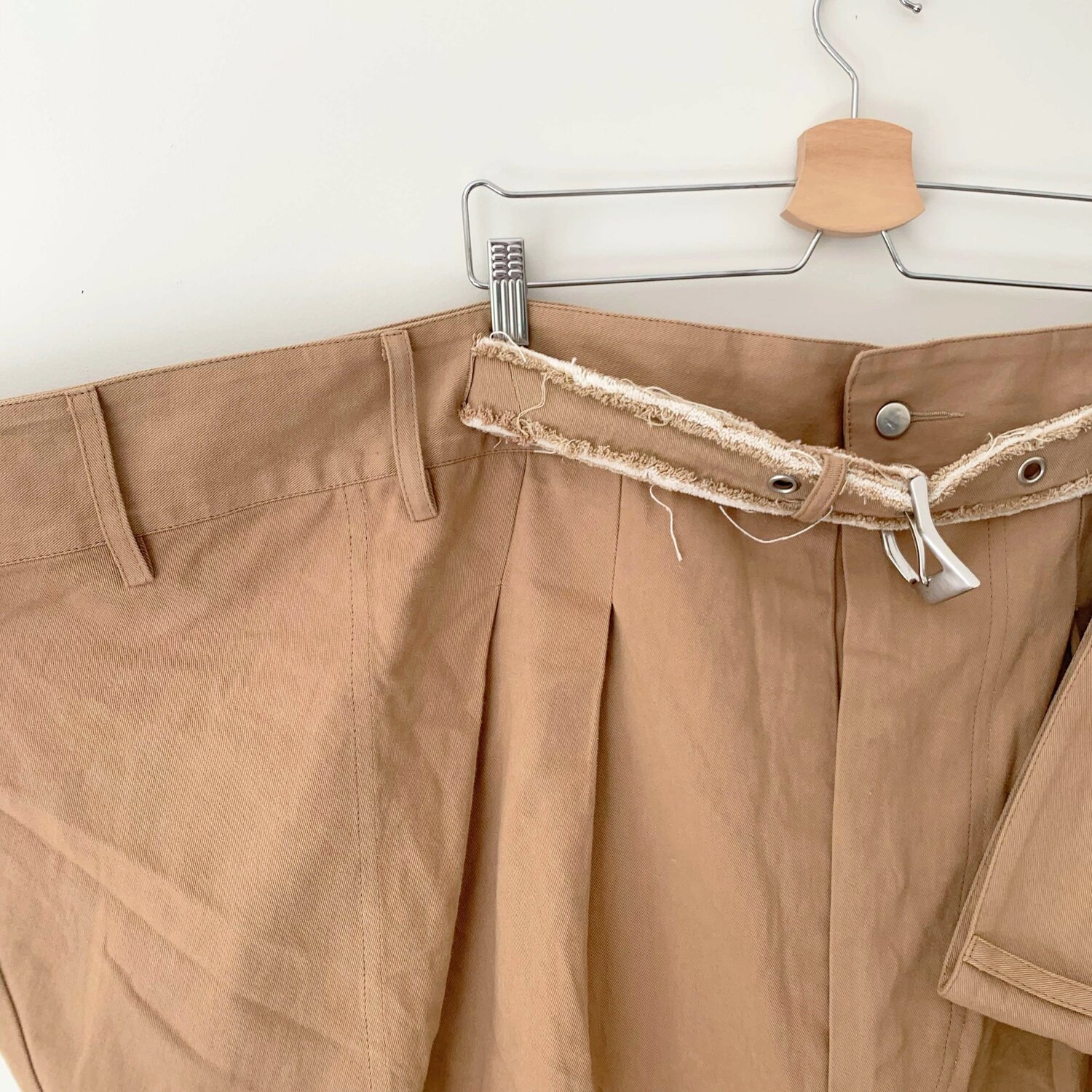 PER GOTESSON
SS18 GARDAR PANTS
£450



Hand dyed, insanely oversized waist and leg (38" leg), with a belt attached.

The belt cuts through the trouser around a regular waist size (28-32"), to allow for the extended parts of the waist to hang down the side, or folded across the front, or worn in any other way you can imagine.

There is also simple pleating around the primary waist, raw hems on the belt, and pockets inside the extended waist.