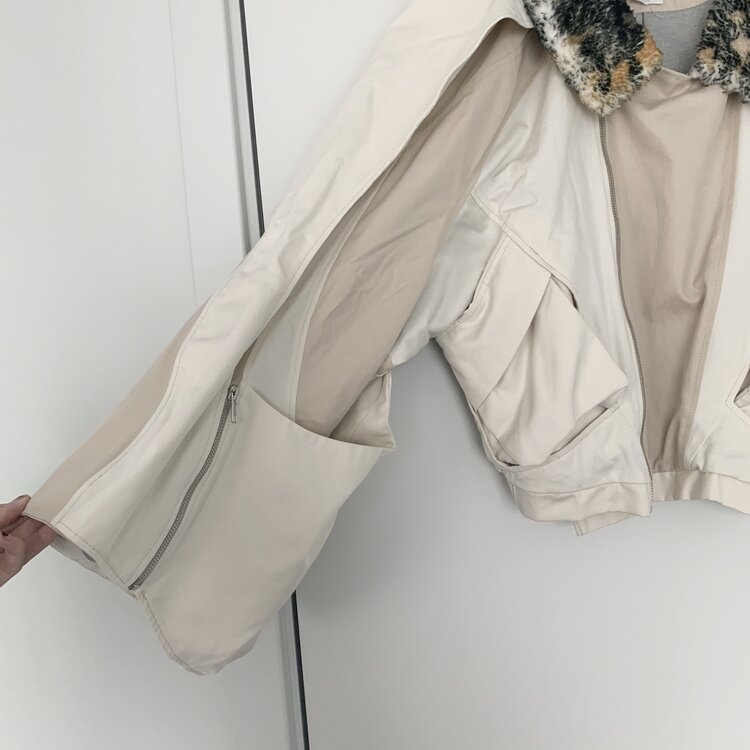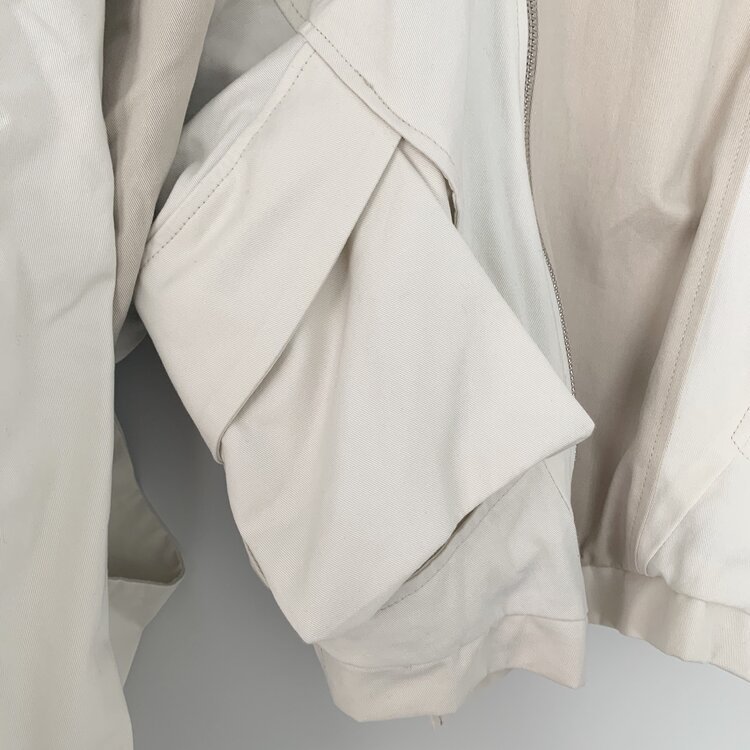 PER GOTESSON
AW19 LEOPARD AVIATOR JACKET
RENTAL ONLY

Medium
Created in collaboration with Digitoile using digital draping techniques, using body scans to drape digitally on the body.
The Distorted Leopard Fur is seen on this jacket, and throughout Per's AW19 collection, used as detailing on pieces and accessories. Alongside this, two tones of cream are combined to breakup the jacket, helping highlight the details and craftmanship.
The jacket features extended flaps over the shoulders and sleeves, which are attached at the sleeves with zippers, which when detached creates an even wider and more billowy sleeve. The sleeves cuffs and body of the jacket both feature a c-shape, which can be seen best when worn. The body also features 3D pockets, with fastening over the top, which can be brought out from their enclosed 'section' and puffed out away from the body.
Also see the AW19 Soft Drape Aviator Jacket
Measurements:
Length - 59cm
Pit to Pit - 61cm
Shoulder Length - 51cm
Sleeve Length - 62cm